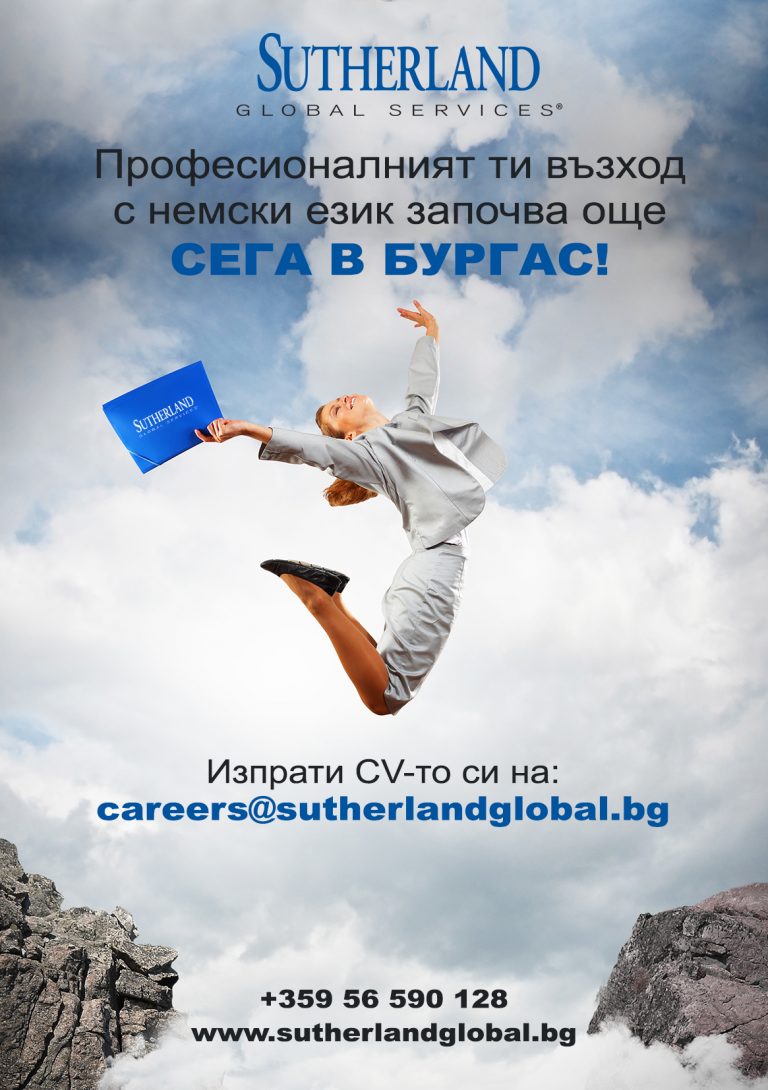 This September Sutherland Burgas launches a German Upskilling Academy. The first wave will start on 12 September and will be followed by two more – on 3rd and 24 October. The course will be structured as a full time working day – from Monday to Friday, eight hours a day. It will last for three weeks and is absolutely free. Even more so – the trainees will be paid during the course. After its end, the ones who have successfully passed it will have the opportunity to start working with Sutherland.
The company is dedicated not only to the professional, but also to the personal development of the citizens living in the communities it operates in and strives to support those who seek opportunities to grow. With the current campaign Sutherland supports people from Burgas, who want to upskill their knowledge in German by offering a free intense course. Everybody who has a B1 level and wants to upskill it to B2 is eligible for the classes. The course will focus on both – verbal and written skills. The training will finish with a test – those who pass it will receive a job offer.
Reminder: Sutherland offers relocation packages to those who want to start a career in Burgas.
Everyone interested in the course can apply by sending a CV to careers.bulgaria@sutherlandglobal.com for one of the listed dates or for the future ones. For more information please call +359 (0)56 590 128.