If you seek further information or just want to speak with our team, please fill out the form with your questions and a representative will be in contact shortly to assist you.
Aspirations:
SIX LOCATIONS IN BULGARIA.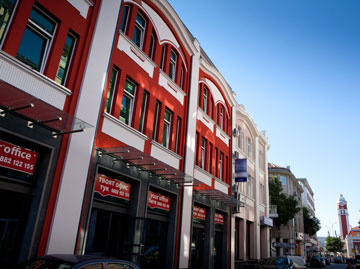 Black Sea Capital Center, Varna
Black Sea Capital is a unique business center with a modern approach and a long tradition of successful business. The building is located in the heart of the business district of the city and the transport accessibility to it, both for cars and for pedestrians is excellent.
Interested in joining us?
We are always looking for new talent. From fresh graduates to experienced professionals already in the sector, we constantly have a vast variety of positions available.