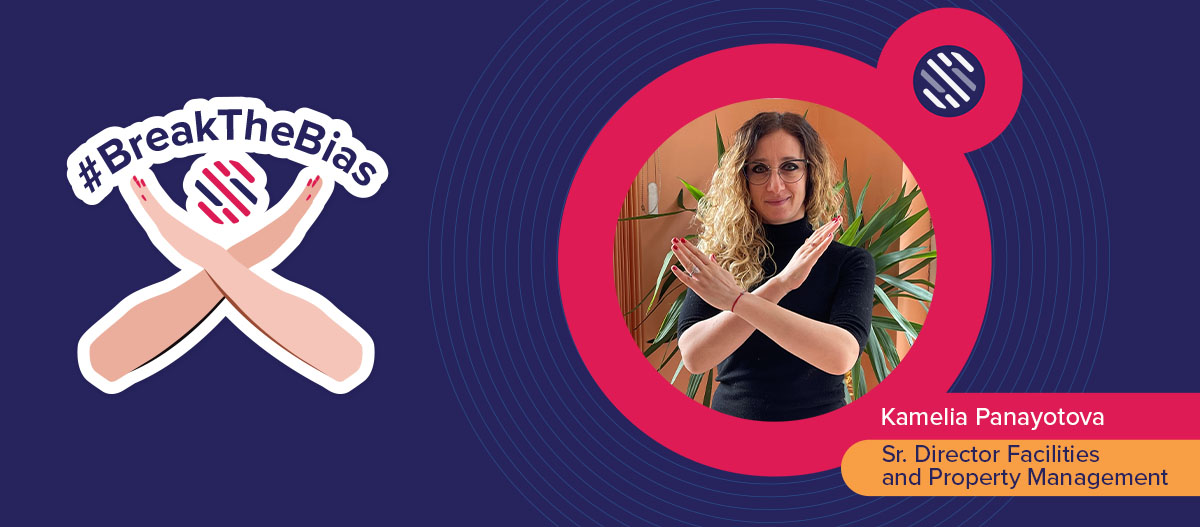 To #BreakTheBias action continues well beyond #InternationalWomensDay. As we amplify commitment to call out gender stereotypes and fight bias, we are raising awareness by giving the word to the #SutherlandStrong women in our #OneSutherland family. Today we have Kamelia, Senior Director Facilities and Property Management, who has been with us for over 12 years and has become an invaluable functional leader in our Bulgaria team. Here's what she shares on this year's theme.
Sutherland: What do you think people/society should do to #BreakTheBias?
Kameliya: We should continue speaking out about bias and work to create society free of discrimination and stereotypes. We are all different as human beings and differences & diversity should be valued. Creating awareness against bias together with increasing visibility for women's achievements would contribute towards gender equality.
S: How do you #BreakTheBias when you come across challenges in life as a woman?
K: I really like this well-known insightful statement: "No one can make you feel inferior without your consent". So, I truly believe the best way to break the bias is to stand up for ourselves and be ready to show what we are capable of. We should not be afraid to fail, because both failures and successes help us learn, grow stronger and boost our confidence.
S: What 3 things give you a sense of accomplishment?
K: I'm a working mom so many things give me sense of accomplishment. 😊 On personal level – the love of my family, the smiles on my daughters' faces when I go back home after work, the moments of happiness we share at home. Career wise: I'm proud of the work I've done and where I stand as a professional, I feel respected and appreciated and this keeps me motivated to show I can do better, and I can do more.