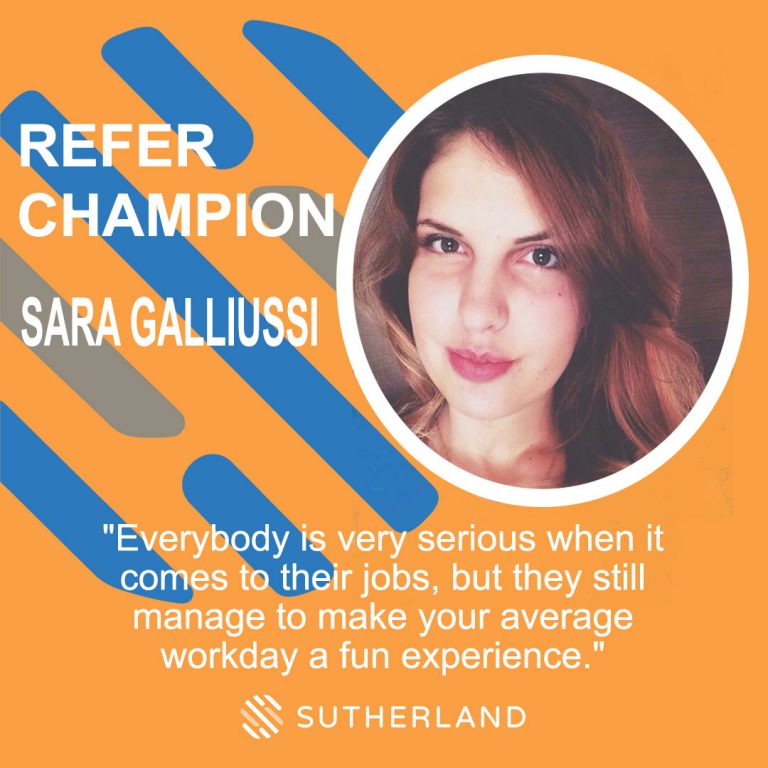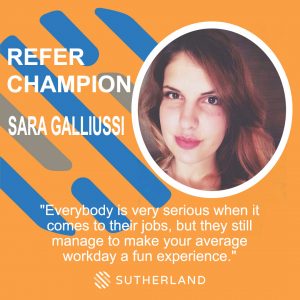 Sutherland is known for opening doors and starting careers. One initiative that has contributed tremendously to this is our outstanding REFER program. Through this program, employees are afforded the opportunity to refer family and friends who they deem capable of contributing to our dynamic team environment.
1. How did you react when you found out you were a Refer Champion?
I was actually very surprised. I haven't been here for long and I didn't expect to be recognized so early!
2. What qualities do you look for when identifying people to REFER?
Mostly reliable people with a good sense of responsibility. I'm not going to refer a friend if I don't think he's up for the job.
3. How do you ensure that your referrals complete their applications?
I tend to follow up with the candidate. That way, I can make sure I'm there for them if they need to know anything about the journey they're about to embark on.
4. What do you enjoy most about working at Sutherland?
The professional yet friendly environment. Everybody is very serious when it comes to their jobs, but they still manage to make your average workday a fun experience.
5. What is your best personality trait? What makes you unique?
It doesn't make me unique, but I'm very straightforward. I don't like beating around the bush, I'd rather face the problem right away than build it up.
6. What is the best advice you have ever received at work or in life?
It's okay to be a little selfish. You've got one life only and you shouldn't live it for others.
7. What do you enjoy doing outside of work?
I love meeting strangers in pubs and going to karaoke nights to ruin some songs with my friends.