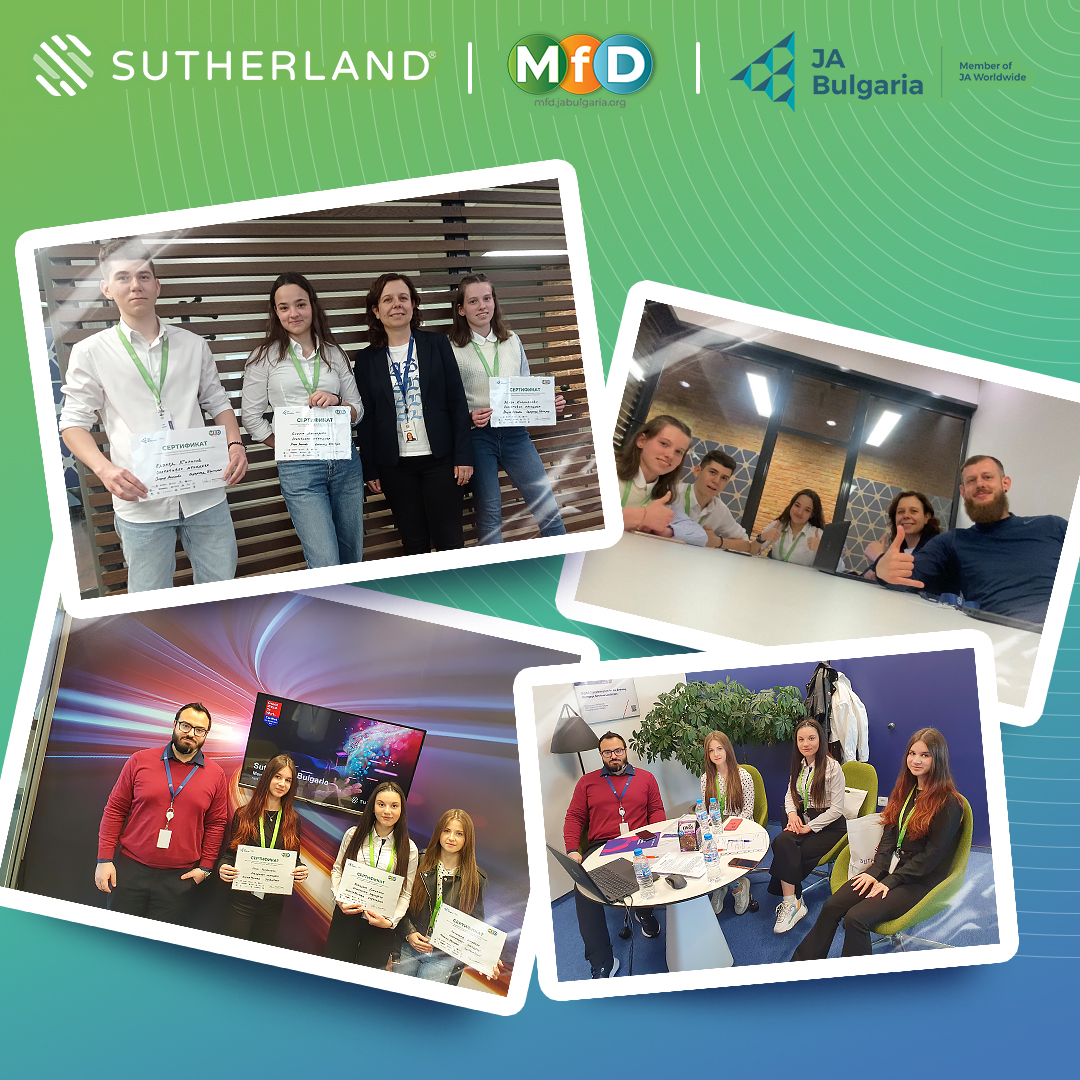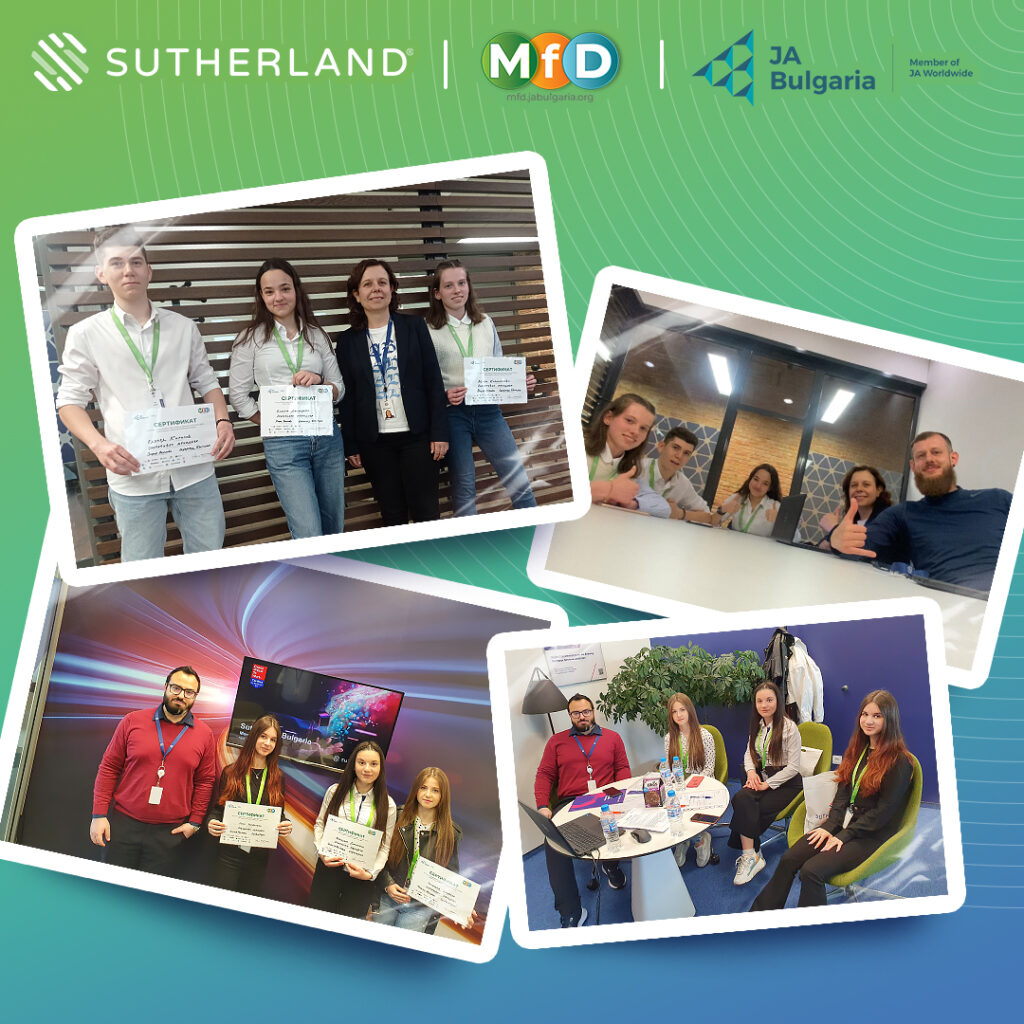 In April, Sutherland took part in the national Manager for a Day initiative organized by JA Bulgaria, an opportunity for aspiring students to experience the world of business firsthand.
Sutherland's offices in Sofia and Varna played host to a group of talented students, who were paired with our esteemed operations managers Nikola Milanov and Mariya Angelova. This unique program allowed the students to step into the shoes of our professionals, shadowing them for a day and immersing themselves in the daily operations of our company.
The Manager for a Day initiative aimed to provide the participating students with valuable insights into the corporate world, allowing them to gain practical experience and enhance their leadership skills.
In the Varna office, Aysun Karamanova from the Mathematics High School "Baba Tonka" – Ruse, and Bozhena Dimitrova and Eduard Kirilov from the Professional Technical High School – Varna were mentored by our experienced account manager Mariya Angelova.
Nikola Milanov, our account manager based in the newly opened Sutherland office in Sofia was the mentor of Elia Nedyalkova from Doris Tenedi Language School – Sofia, Lyubomira Shtarbova and Bozhidara Dimitrova from the Professional High School of Economics "Ivan Iliev" – Blagoevgrad.
During their time as "managers for a day", the students had the unique chance to step out of their comfort zone and take on various responsibilities. They participated in simulations, joined real meetings, and engaged in case studies, all under the guidance and mentorship of our dedicated account managers.  This hands-on approach allowed them to develop some understanding of the challenges faced by account managers and the skills required to excel in their roles.
We are proud of our program leaders Mariya Angelova and Nikola Milanov, who embraced the initiative and generously shared their time and expertise with the participating students. Their commitment to nurturing the next generation of leaders was evident as they provided guidance, answered questions, and encouraged the students to push their boundaries.
Equally impressive were the students who eagerly embraced their temporary managerial roles. Their enthusiasm, intelligence, and eagerness to learn were truly inspiring. It was clear that these young students possess the potential to become successful leaders in their own right.
Sutherland's participation in the Manager for a Day initiative was a resounding success, benefiting both our account managers and aspiring students. We commend our colleagues for their leadership and willingness to mentor the next generation. Likewise, we applaud the students for their exceptional abilities and dedication. They all acted like One Sutherland team playing to win.
As a company, we remain committed to providing early career opportunities for growth, learning, and mentorship.  By investing in programs such as Manager for a Day, we contribute to building a strong and vibrant business community, fostering a culture of leadership, and creating a pathway to success.