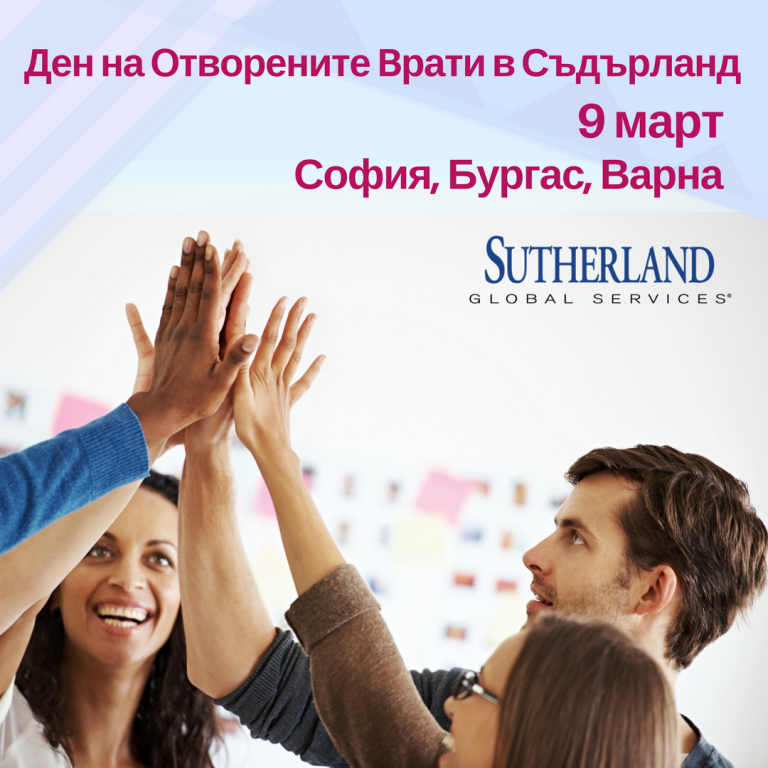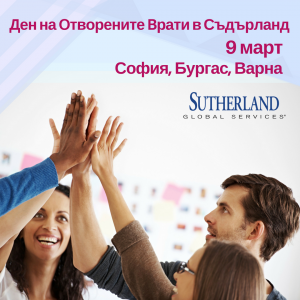 will hold an Open House Day on 9th of March in each of the cities Sofia, Varna and Burgas.
Sutherland
The goal of the event is to present to potential candidates the company, open positions, working environment, career paths and opportunities at Sutherland.
Anyone interested in the open positions will have the opportunity to go through an interview process and find a new job on the same day.
Those who wish to attend the event can join one of the groups starting at 10h, 13h and 18h for Sofia and Burgas. In Varna the groups will start at 13h, 16h and 19h.
In Sofia, the event will be held at the company's office at bul. Sitnyakovo 48. In Burgas at the office located at ul. Yanko Komitov 6 and in Varna at Swiss-Belhotel Dimyat Hotel.
For more information, please call + 359 (2) 892 68 69.