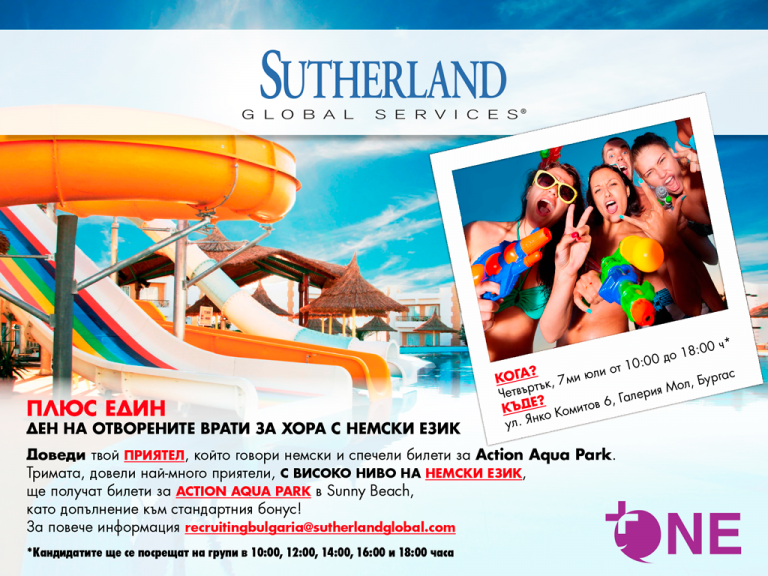 Bring your German speaking friends and win tickets for the Аction Aqua Park
The first three of you who bring most people fluent in German will win tickets for Action Aqua Park in Sunny Beach.
When? Thursday, July 7th from 10:00 tо 18:00 часа*
Where? Sutherland Office
6 Yanko Komitov str, Galeria Mall Burgas
Our HR representatives will meet all candidates in groups @10:00, 12:00, 14:00, 16:00 and 18:00 o'clock.
If you have any questions please call us at: +359 (56) 590 128.
P.S. If you speak German but you don't have any friends who also do – don't hesitate to come alone and get acquainted with our open positions.