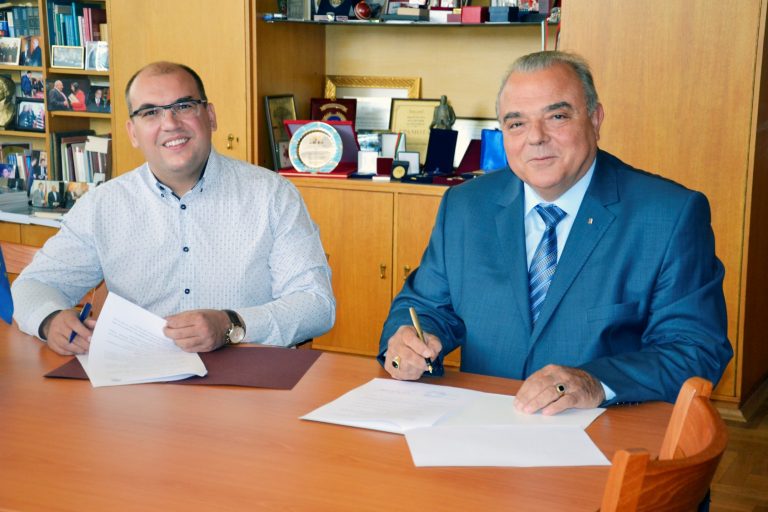 The rector of the university Prof.D.Sc.(Econ.) Statty Stattev and the country head of Sutherland Global Services for Bulgaria Dimitar Galabov, signed an agreement for cooperation between the University of National and World Economy and the international company. The partners are joining forces to build highly qualified professionals and to create successful career opportunities.
Both sides commit to cooperate in organizing public lectures, events and presentations for the students. The university and the company will work together to develop new curricula and courses to meet the expectations and needs of both students and employers. Sutherland Global Services will provide scholarships, training opportunities, internships and employment of young specialists.
The meeting was also attended by the project coordinators Prof. Dr. Dimitar Dimitrov,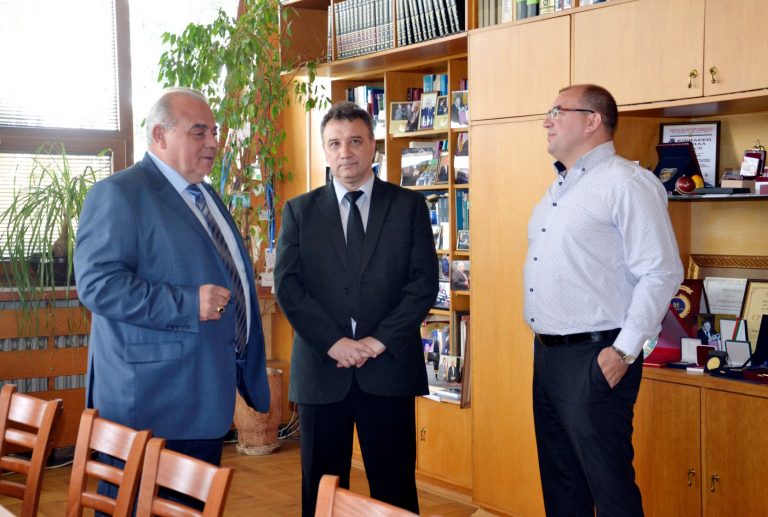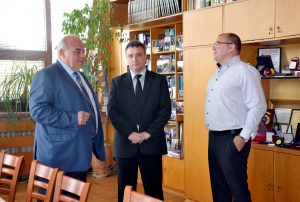 Dean of the Faculty of Economics of Infrastructure and Head of the Department National and Regional Security and Zlatin Georgiev, representative of Sutherland Global Services.
Source: UNWE