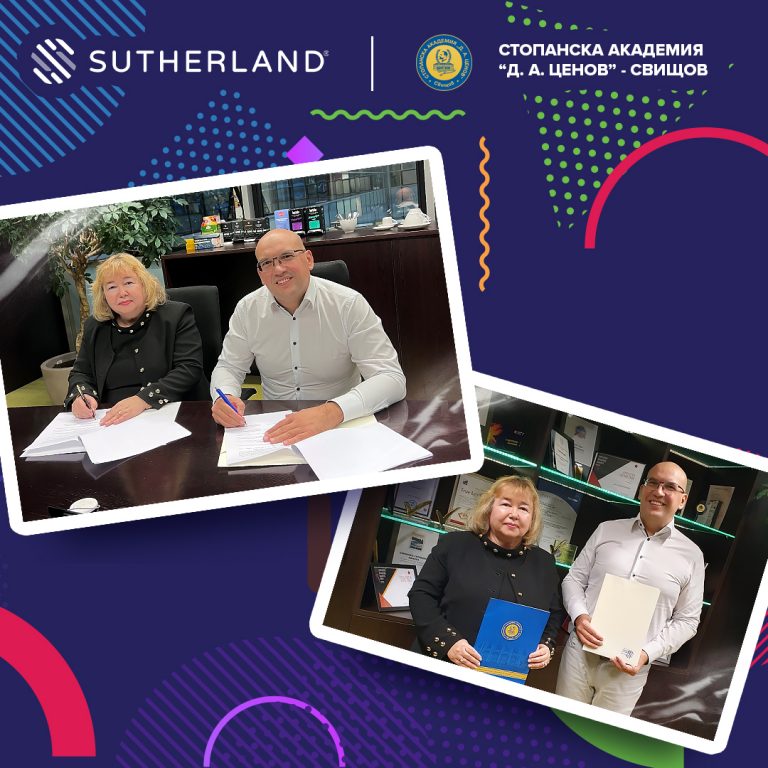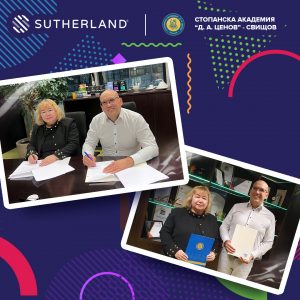 Contributing to student development and career orientation by partnering with educational institutions and universities across Bulgaria has been among the causes close to our hearts here at Sutherland.
We are happy to share that on November 30th, 2022, Sutherland Bulgaria signed a Memorandum of Cooperation with D. A. Tsenov Academy of Economics – Svishtov, represented by the Rector of the University – Prof. Mariyana Bozhinova, Ph.D.
With a focus on enabling accelerated professional development of the young personnel graduating from higher educational institutions, as partners we will join efforts with the University to reduce the gaps between the demand and supply of professional personnel, as well as to increase the qualification of the workforce by coordination and development of joint initiatives and projects.
We believe in the impact of the active dialogue between the business and the educational institutions and even more in the positive effect of their joint efforts for the better career future of university graduates here in Bulgaria.