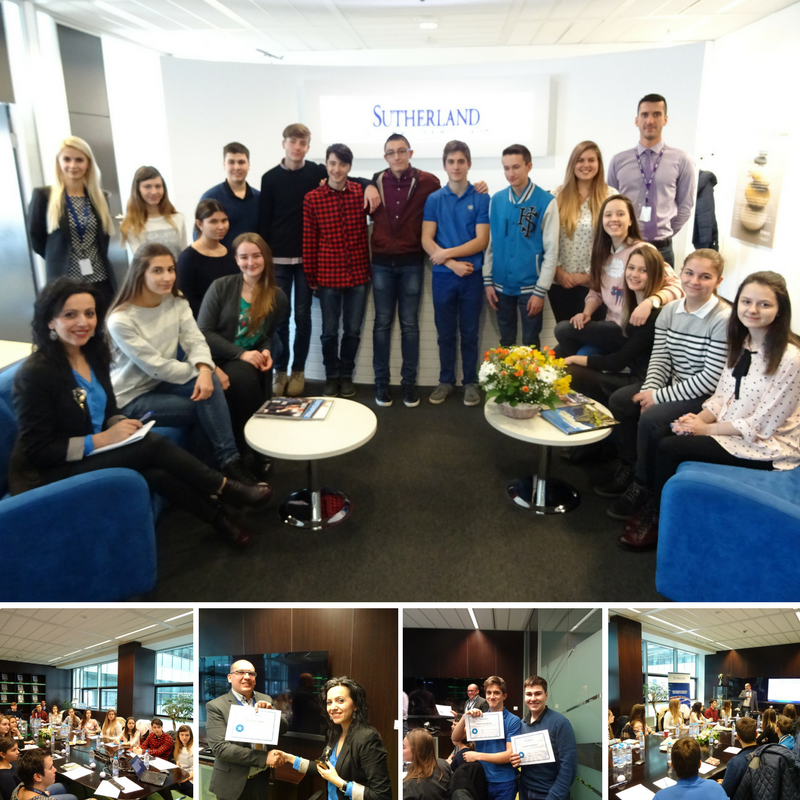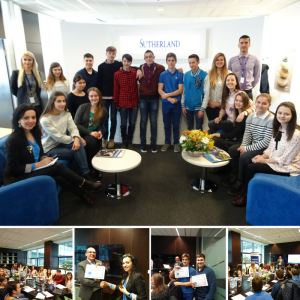 On February 14 students from 10th grade at the II English Language School "Thomas Jefferson" in Sofia visited the office of Sutherland in relation to the school program Academy for Leaders. The visit aimed to familiarize the students with the company's services, work environment, culture and team, and to present them the career paths and opportunities at Sutherland.
The students had the opportunity to get acquainted with the activities of various departments in the company and ask questions. They met with leaders in the company including the CEO, Dimitar Galabov, account managers of various projects and managers in the HR and Recruitment departments.
The Academy for Leaders at the II English Language School is part of the official school policy for personal development and career guidance funded by the project "Your hour" of the Ministry of Education and Science and the program "Science and education for growth". The goal of the Academy for Leaders is to create conditions for developing the potential of students through further building on their knowledge, skills and competences acquired through the compulsory educational program in their school.