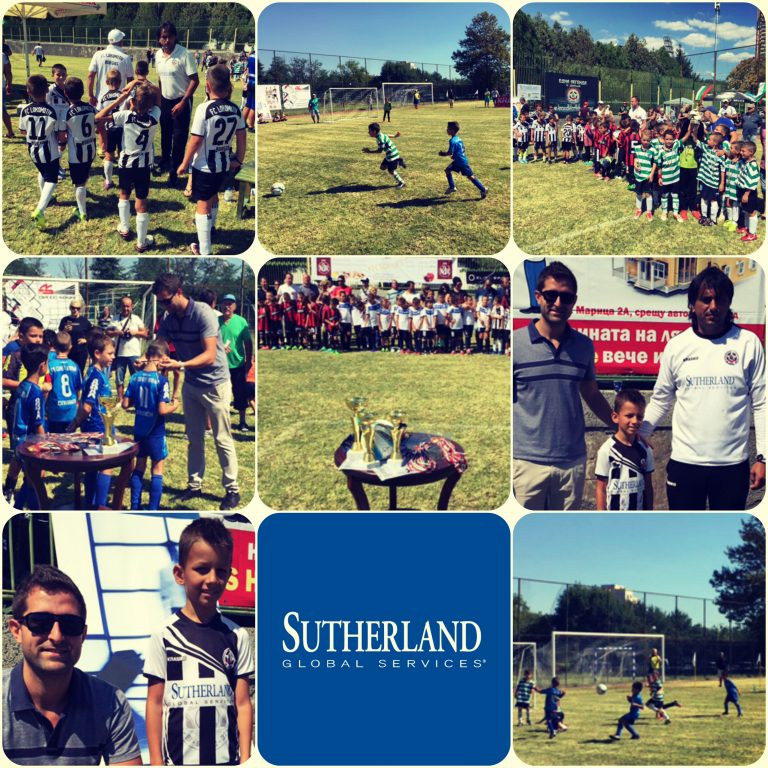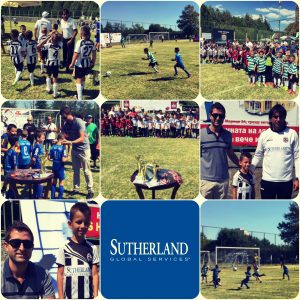 Lokomotiv Burgas – the team that Sutherland Global Services supports in their restoration and development, organized a children's tournament – Zheleznicharska kupa (Rails Cup) 2016. The tournament is named after the prize of the International sports union of the rails founded in 1947, following an old football tradition. Sutherland strives to support the young people in their development and to encourage the dynamic way of living. Big fans of football, we Sutherlanders take pride in our strong football team, who finished as a champion of the semi-season of the IT league.
Cherno more (Black sea) Varna won the challenging final game with 2:1 against Sinite Kamani (The Blue Stones) and took the gold. The third place was for Loko Plovdiv after the astonishing 5:1 against Pomorie. The champions were awarded by Toni Dimitrova – our famous Burgas singer, who is a friend and supporter of the team, organizing the tournament. The Site Director of Sutherand's Burgas – Alexandar Milev office awarded the second team. Congratulations to Loko Burgas, as well, who scored the most attractive goal.
Sutherland was honored to participate in this football feast, this time off the field. It is important for us to support the development of young people in the communities where we operate. Thanks to all kids for the wonderful weekend. See you again soon!