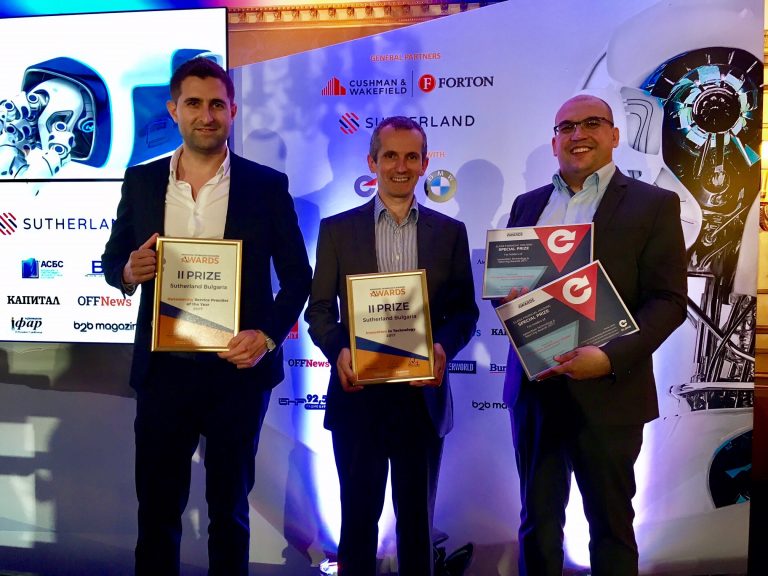 We are happy to announce that Sutherland won two awards at the annual Innovations, Technology & Sourcing Awards Gala that took place on June 16th in Burgas, organized by the Bulgarian Outsourcing Association (BOA) and the Bulgarian Association of Software Companies (BASSCOM). The international jury awarded Sutherland second places in the categories Outsourcing Service Provider of the Year and Innovation in Technology.
Sutherland is honored to receive the award for Outsourcing Service Provider of the Year as a recognition for our ability to deliver business value to clients, implement industry best practices and contribute to the sustainable growth of the sector in the country.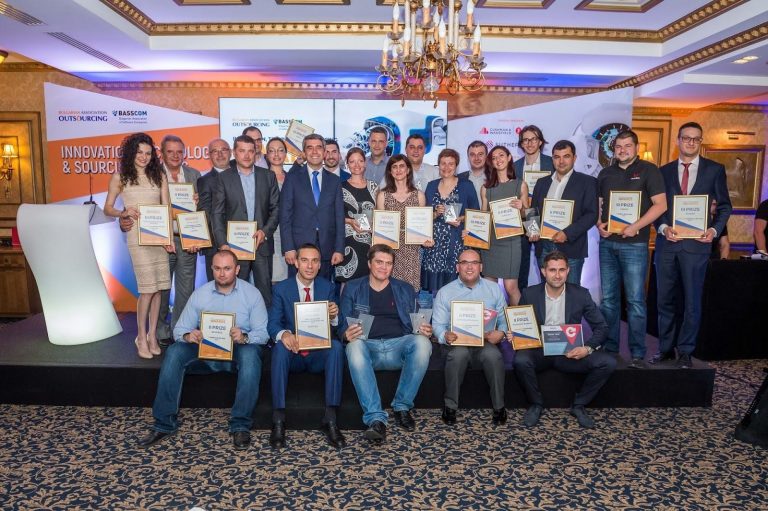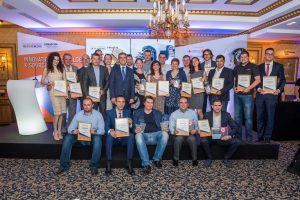 Wining a prize in the category for Innovation in Technology is also a great recognition for the company as the category was open for companies operating in various areas in the industry including outsourcing, business and technology services, Shared Service Centers (SSCs) and R&D Centers, software development and ICT companies, which encourage and implement innovations to deal with business challenges, to improve operational performance and to demonstrate commitment to the development and the future of the industry through continuous service innovations.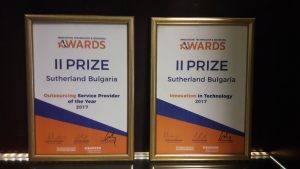 For second consecutive year Burgas won a special prize. The city was named The Most Dynamically Developing Technology City of the Year. Varna won the special award for Technological City with the Greatest Potential for Growth in the Sector. Sutherland has operations in both cities and earlier this month announced its expansion in Varna with 200 seats by the end of the year.