Both coming from a rich recruiting background, currently they are joining skills and professional experience to be a successful part of the "Enterprise recruitment" team at Sutherland. Sani and Niki's main responsibility is to find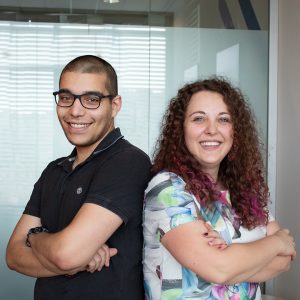 experienced IT professionals and attract them to come join the prestigious technical projects of the company. What is the most impressive quality in a candidate, how should the perfect CV look and what is the most important thing to know before a job interview, read below:
What do you most often look for in a candidate? What can impress you?
Sani: I am trying to find out if the candidate can think out of the box and if he or she is adaptive, open-minded and creative, nowadays we need to have those abilities in order to understand better the people and the clients. That is why in every interview I am trying to read the person's body language.
Niki: I look for friendly, outgoing and positive candidates. My experience proves that often the sense of humor is an indicator of person's attitude, as well.
What would you advise a candidate before an important interview?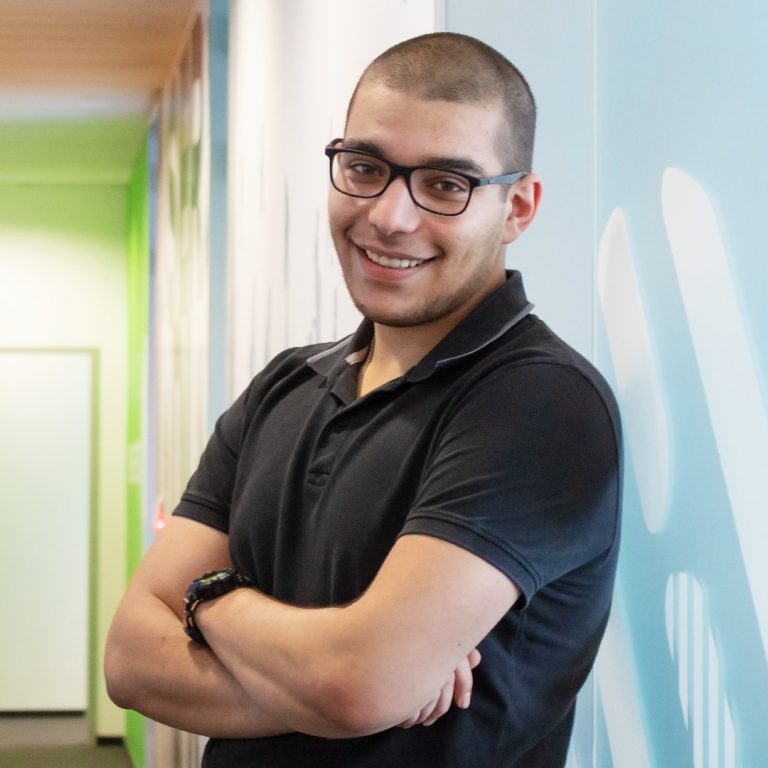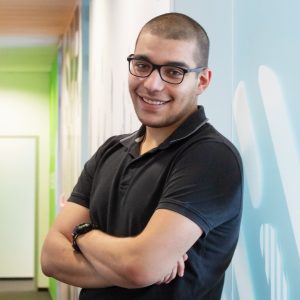 S: I would advise a candidate to be well prepared, to make a small research about the company and the project he or she wants to join and of course to be yourself!
N: No matter how simple it sounds, but "to be yourself". There is no better winning strategy than being honest during an interview and showing what you are capable of.
What for you as a professional makes one CV attractive enough?
S: First, the CV should be short and clear, giving enough information about the candidate's experience. Second, It should be well structured and chronologically ordered.
N: Clear, well stylized and structured CV. It has to leave the unconscious feeling that this will be a good candidate even when you look at it incongruously.
What makes Sutherland different from other employers?
S: At Sutherland we are like one big family, supporting each other, while working and having fun. Just like the slogan of the company says: "It's not just a job, it's your career."
N: That's an easy one, people like us! In my team, we are not just colleagues, we are friends, who help each other in everyday situations.
Please tell a memorable positive story with a candidate.
S: Back in August 2018 we had to hire a great amount of people for one of our new projects. The period was short and most of the positions required a high level of expertise in the financial sector. Another circumstance was the hot going summer, during which most of the candidates were vacationing. After all, we managed to tackle the challenge, but another one emerged. This time we had to organize a team meeting for all those newly hired people, most of who were still on their holidays. However, the meeting took place and immediately afterwards I received a strange call from a courier, calling me to get a shipment I haven't ordered. He was a little bit rude and didn't tell me what it was all about, so I went to him and was really surprised to receive a box full of sweets from a thankful candidate of the same team, who couldn't join the meeting, but was very happy to continue his career path at Sutherland and decided to show his gratitude to me and my colleagues with a little sweet treat. I was so happy and thankful. This is the most memorable and positive story that I have. I was so impressed with this gesture that it has remained my most positive story until now.
N: The time I had to relocate around 15 people from all over Europe and I was a bit concerned that when we meet and if they haven't had a good experience during the process, they would think that I was the one responsible for everything. Eventually, when I met with them, they told me that everything was great – the experience, the people and most importantly the way I treated them through the whole hiring process. This is one of the most memorable stories for me, because it touched me on a personal level.
It's time. Start transforming your career.