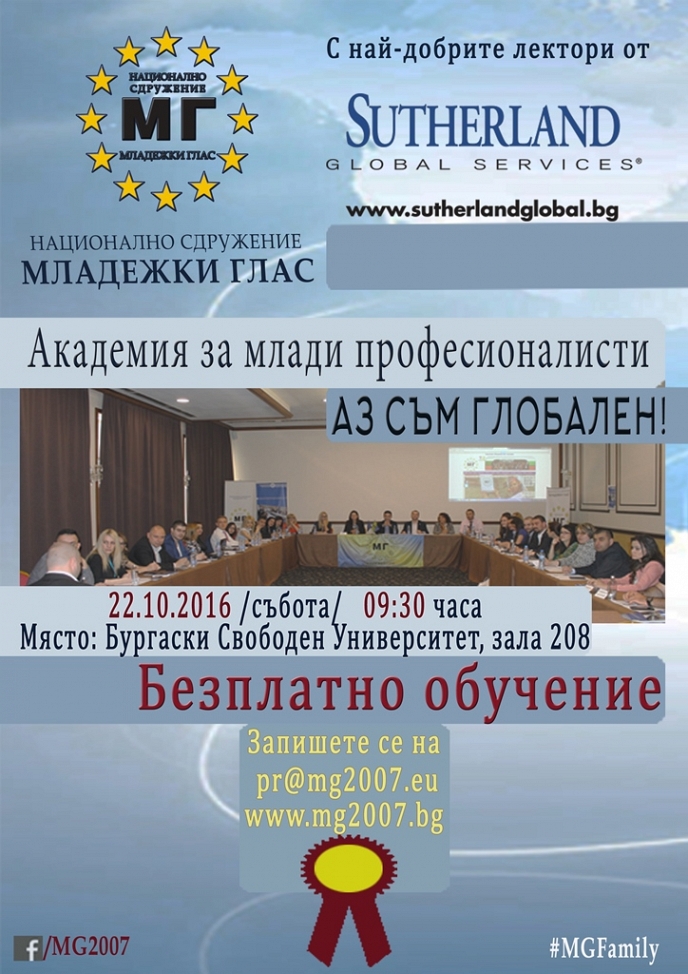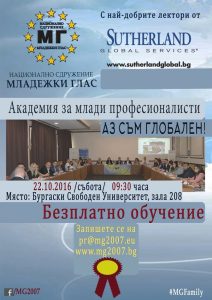 Sutherland Global Services and the National Association "Youth Voice" organize a free training "I am global" for young professionals in an international environment. The training will be held on October 22, Saturday, from 09:30 to 14:30 in the building of Burgas Free University, room 208.
Among the main objectives of the "I am global" training are:
Young people from Burgas and the region to gain knowledge and skills for working in an international environment
How does the world market operate and what do employers look for in an employee
Learning basic concepts and components of the international market
A key element of the academy will be a workshop for gaining practical knowledge.
Among the speakers at the event will be:
Alexander Milev – Burgas Site Head at Sutherland Global Services
Nikolay Ivanov – Director of Business Services at Sutherland Global Services
Zlatin Georgiev – University Recruitment Manager at Sutherland Global Services
Those who wish to participate can register by sending an email with their first and last name to pr@mg2007.eu. After completing the free training the participants will receive certificates.
Do not hesitate to sign up! We are expecting you!
Source: mg2007.bg