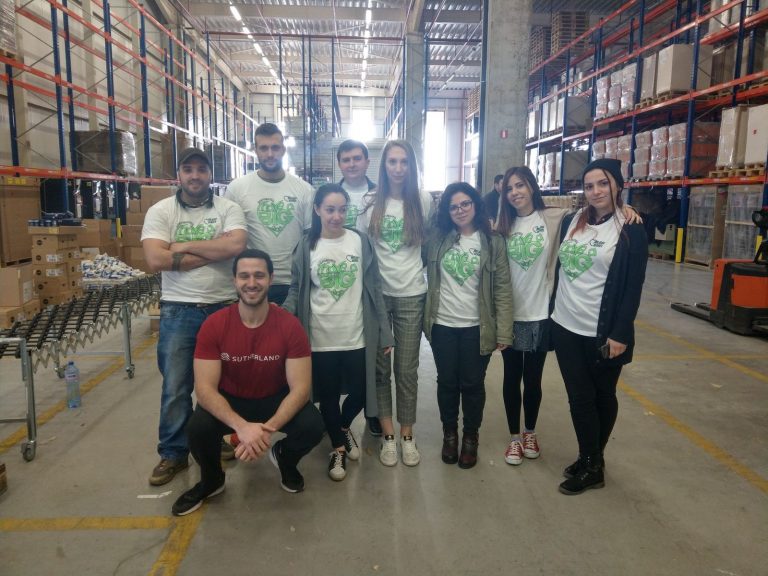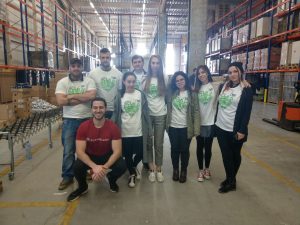 For second consecutive year Sutherland took part in the Easter charity campaign of Holiday Heroes. The cause aims to donate food packages for  families in need in Bulgaria.  Sutherland donated a total of $4,000 USD worth of food vouchers with which Holiday Heroes bought 3,684 bottles of cooking oil.
Over the weekend 20 volunteers from Sutherland in Bulgaria rolled up their sleeves and and took part in the food packaging at the warehouse of  Holiday Heroes in Kazichane near the town of Sofia.
Holiday Heroes is a non-profit association supporting the socially disadvantaged, the disabled, and families in need throughout Bulgaria. Thanks to this charity campaign over 5,000 families received holiday packages for Easter.