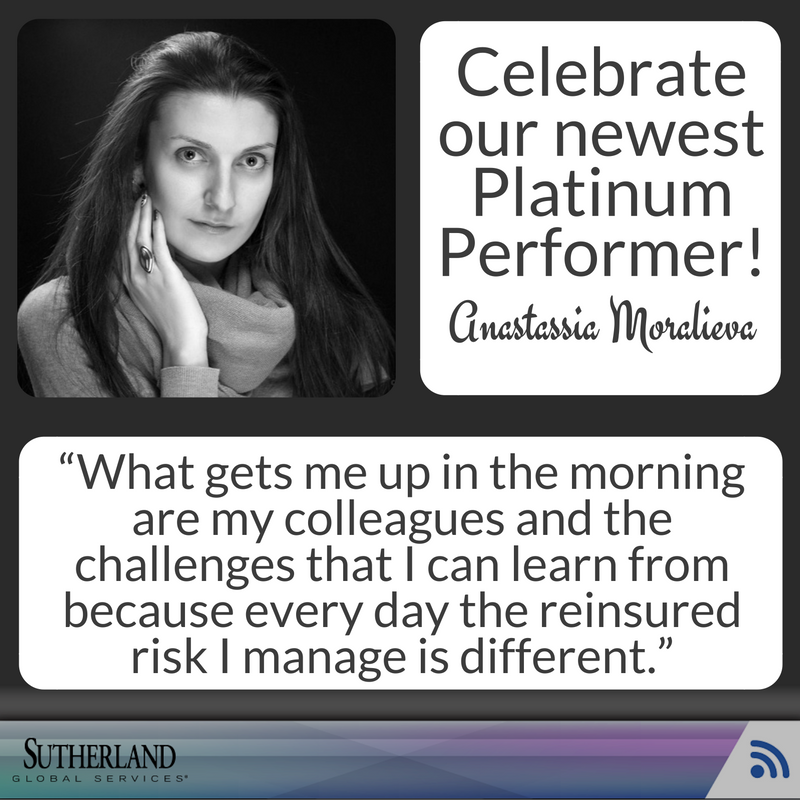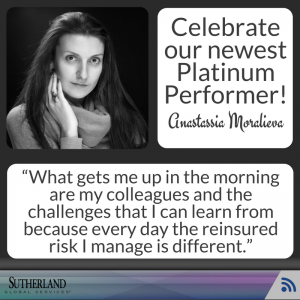 Sutherland Global Services Bulgaria has a plethora of incredible people. However, we have many who are willing to go the Extra Mile. In acknowledgment of their efforts, we honor them as a Platinum Performer. Meet Sutherland's latest awardee – Anastassia Moralieva.
1. How and when did you come to Sutherland Global?
I started working for Sutherland on June 13, 2014. I worked for another BPO as a Financial Administrator and Sutherland offered me to apply for this position.
2. What gets you up in the morning? No, not your dog or alarm….but what really drives you to get up and give your best each day?
What gets me up in the morning are my colleagues and the challenges that I can learn from because every day the re-insured risk I manage is different.
3. Tell us something about Sutherland or your role specifically that others may not know.
My role is not to support end customers or corporate clients. We are back office assistants of Underwrites for a Re-Insurance project. The clients of our Underwriters are some the biggest insurance companies.
4. Which country that Sutherland operates in would you most like to visit and why?
Jamaica, because it`s a Caribbean island with beautiful beaches and rain forests. I want to explore the exotic nature.
5. What three words best describe you? 
Positive, perfectionist, realist.