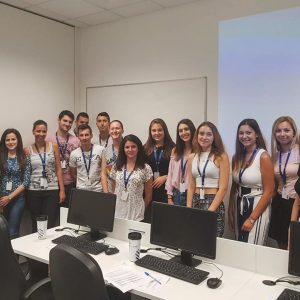 46 students from different schools across the country started their summer adventure at our Student Summer Program.
This year the program was up-scaled and launched in all three locations – Sofia, Varna and Burgas. Students also had the chance to join various projects in the company. French was added as a new language to the program in addition to German.
Since its launch in 2016, over 114 students found their career at Sutherland by joining the Student Summer Program. This is the third edition of the initiative, which is running for three months every year.
Students also benefit from the early career training they receive and the business knowledge which will help them advance in their future careers.
Good luck to all the participants in the Student Summer Program and welcome to the Sutherland family – a place where one can really grow their own way and develop!