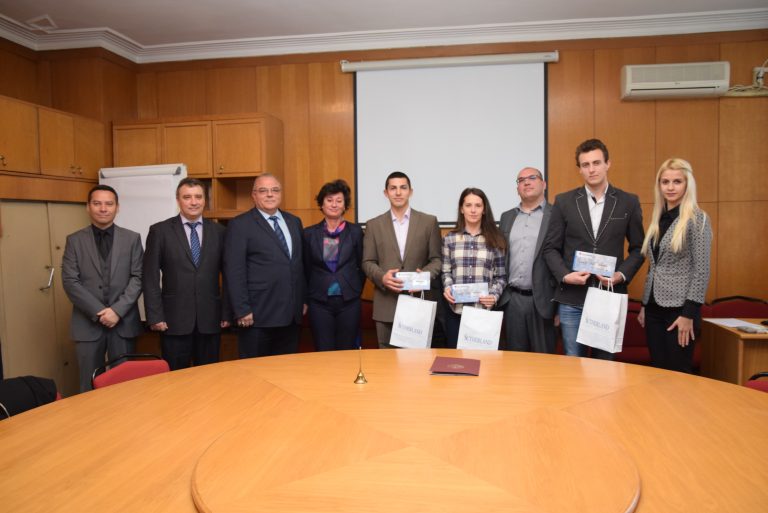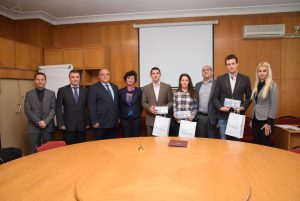 Three students from the University of National and World Economy (UNWE) won the essay contest, initiated as a result of the partnership between the university and Sutherland. Eighty students took part in the competition by writing an essay on the topic: "How can I make our society better?" or "What is my greatest achievement?".
The winners Christiana Demireva, fourth year student, "International Relations", Ivo Todorov, first year student "Economy, Society and Human Resources", and Nikolai Ivanov, fourth year student, "International Economic Relations", were awarded by the Rector of UNWE Prof. Dr. Stati Statev and the CEO of Sutherland in Bulgaria, Dimitar Gulabov, a graduate of UNWE.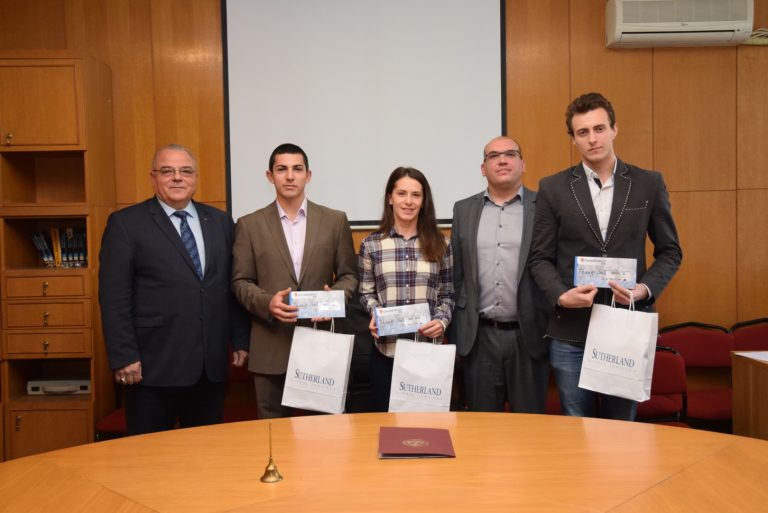 "We have potential for organizing various events such as lectures and presentations for a stronger presence of Sutherland in terms of training because the company has something to teach our students," said Prof. Statev.
Dimitar Gulabov thanked the Rector and Prof. Dimitrov for the successful cooperation: "We've put solid foundations for our partnership and now we have to build on it. We are extremely impressed by the flexibility of this partnership, the discussion of ideas and their good implementation" said the CEO. His expectations are for more initiatives to be implemented in the university, such as the first Academy of Sutherland to improve the level of foreign language skills of the students.
Source: UNWE.bg