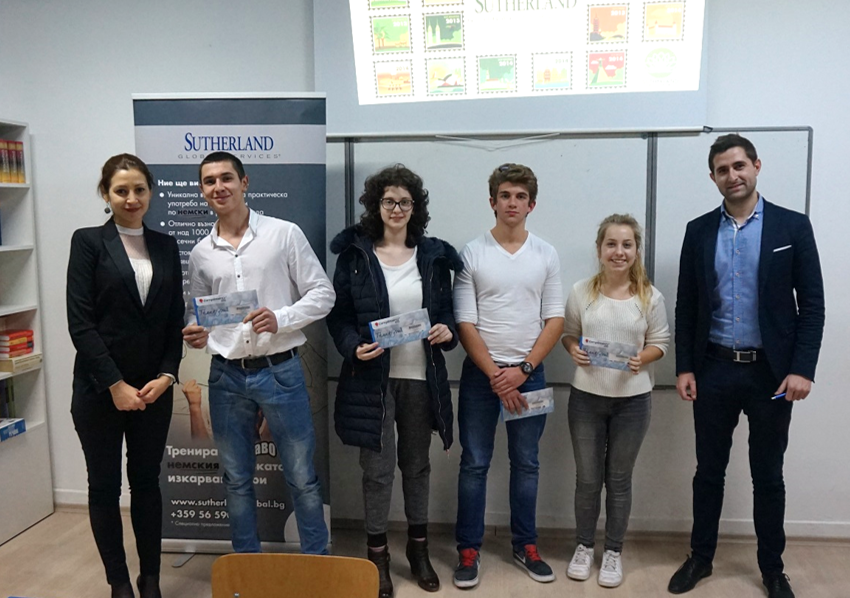 On December 7th, four outstanding students from the German Language School "Goethe" in Burgas were awarded scholarships from the Sutherland Scholarship Program. To win participants had to write an essay in German on one of the topics:
"If everyone in the world speaks one language …", 500 – 700 words for the 9th and 10th grade students
"After graduation, I will …", 600 – 800 words for the 11th and 12th grade students
The jury, consisting of Sutherland employees, chose the two best essays from each category. The four winners are Teodor Minev and Victoria Paskaleva from 9th grade, and Ralitsa Atanasova and Stefan Rusev from 11th grade.
With this initiative Sutherland aims to stimulate students' interest in learning foreign languages and their leveraging as a strong asset in their careers.
Source: VoxBurgas