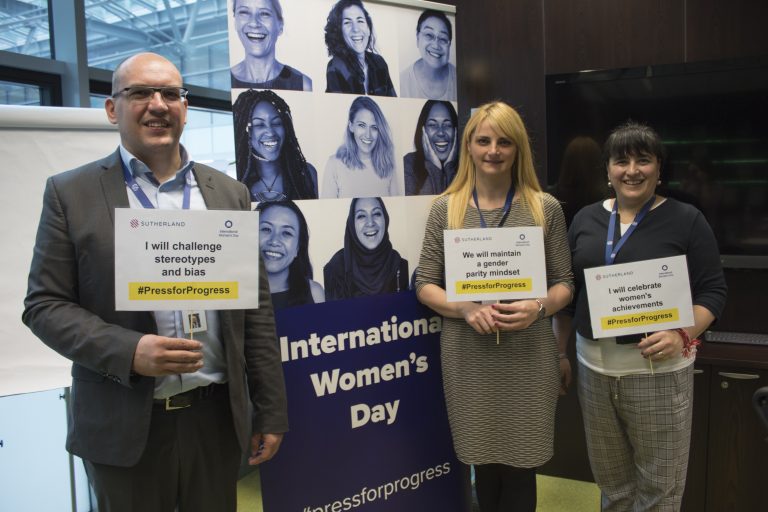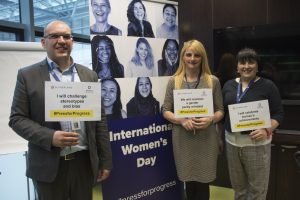 Sutherland is committed to supporting the UN global sustainability development goals. More specifically, we are strong supporters of the drive for equality. International Women's Day (8 March) is a worldwide event with a human rights theme, highlighting the social, economic, cultural and political achievements and contributions made by women.
This year, Sutherland took part in #pressforprogress by running a series of panel discussions across some of our key locations, which invite senior leaders to talk about their experiences in their careers.
Colleagues from a mixture of projects, departments and levels attended a panel discussion on International Women's Day in Sofia, Bulgaria. Anju Talwar, Chief People Officer who was visiting Bulgaria, joined Monica Todiros, Director Service Delivery, Irena Dimitrova, Sr. Director Service Excellence and Marta Simeonova, Director GHRS as part of the panel.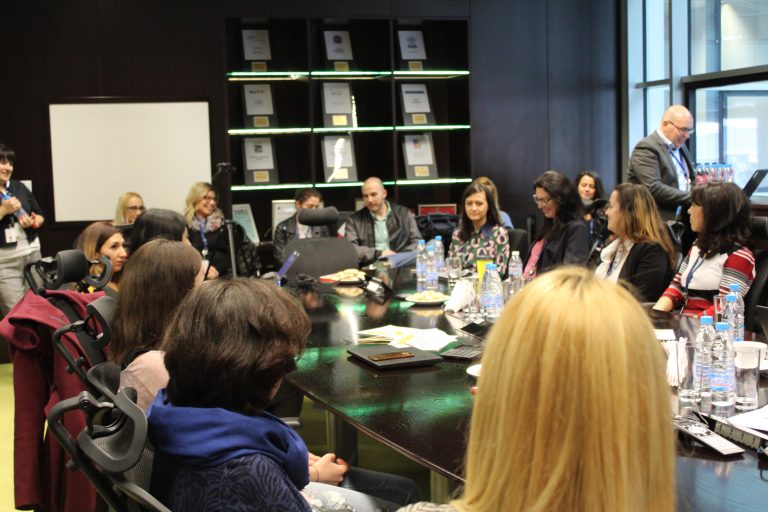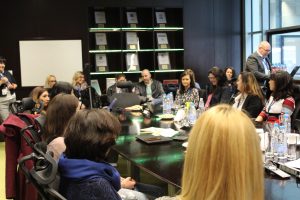 Some of the key topics that were touched upon during the discussion were about the importance of ownership in both the work place and in life, what it takes to come out of your comfort zone and be a successful female leader and a successful parent. Other insights from the discussion were how key it is for a person to figure out what they want to do professionally and what they feel they are good at and follow that goal no matter the circumstances and to always continue to learn and improve oneself. A key topic for discussion was also the self-perception and self-awareness and how that affects both our personal and professional development – it all boils down to what you think of yourself, what others think makes no difference as long as you are self-confident and take ownership of your actions. We need to take responsibility as individuals to make sure we bring up our children to respect the others and fight stereotypes.