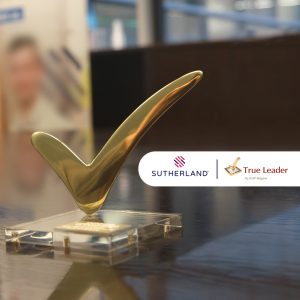 We will be saying goodbye to 2020 with one more award. It is with great honor to announce that Sutherland Bulgaria was recognized with the prestigious TRUE LEADERS award in the category "Business Process Transformation" presented by ICAP Bulgaria.
We were recognized by ICAP Bulgaria, a member of ICAP, the largest Business Information and Consulting Group in Southeastern Europe. The True Leaders award acknowledges and celebrates the leading companies in Bulgaria that succeeded to stand out based on multiple objective criteria, without considering an opinion of a committee or of a voting procedure.
A well-deserved recognition proving that we are #OneSutherland team playing to win.