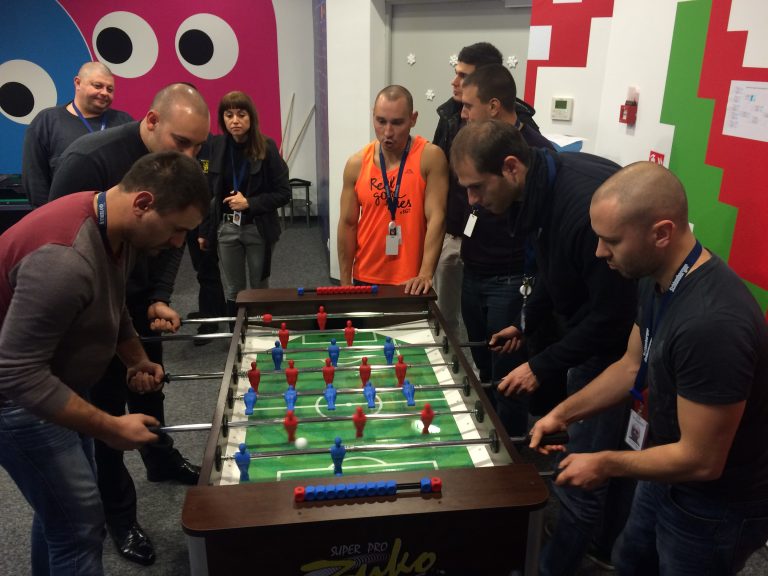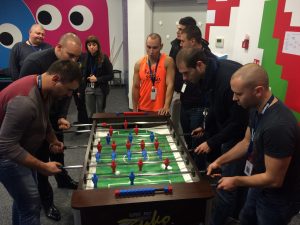 Sutherland Global Services Bulgaria expands its office in Burgas and is currently recruiting more than a hundred professionals fluent in German.
The company has earned a reputation of a trust-worthy employer, offering some of the best conditions in the region, as well as a broad social benefit package, including travel costs, covering a part of the monthly rent for those living outside Burgas, food vouchers, health insurance and much more. An important part of the company people policy is to constantly invest in the staff development and to create future leaders.
"Sutherland Global Services is an international Business Process Outsourcing company. This means that major international companies reach us and delegate to us the service of their customers. We have over 40 000 employees worldwide and we are present on all continents." This is how Nikolay Ivanov, director "Service Delivery" and leader of one of the most ambitious Sutherland projects with teams in Burgas and Sofia, presented the company.
He underlined that Sutherland offers clear career development scheme for all employees. "The more experienced an employee is, the more their salary increases, as well as the position they have in the company hierarchy. Our policy includes bonuses for good performance and strong benefits package."
 Nikolay explained that they are currently looking for specialists with German. The experience in the field is not a must. "Most important for us is that the people who apply are ambitious and want to work in a large company. Everything else will be a subject of our training."
 Ivaylo Danchev from Burgas is one of the employees, whose life changed after joining Sutherland.  Two years ago, he saw a Sutherland job ad and applied without hesitation. Ivaylo is one of the first employees in the Burgas office. "Within 24 months I got the opportunity to develop and become a team manager. Sutherland is a company that knows how to retain the competent employees. I strongly encourage all young people who speak German to apply in Sutherland – it is their career chance" said Ivaylo, who manages a team in the company.
Trayana is another example of a happy employee. She joined the company last August and for her, this step was really important. "I finally found a place where I am truly appreciated. To work in an international company as Sutherland cannot be compared with anything. I have the opportunity to develop my career and I am well paid."
Vladislav joined Sutherland as a Customer Service representative nine months ago. "The work is really dynamic. Every day is completely different and unique. I recommend the company to all young people who are fluent in German, because Sutherland knows how to take care of its employees."
If you also want to become part of the Sutherland Global Services Bulgaria team – apply here or call 056 590 128.
Source: flagman.bg