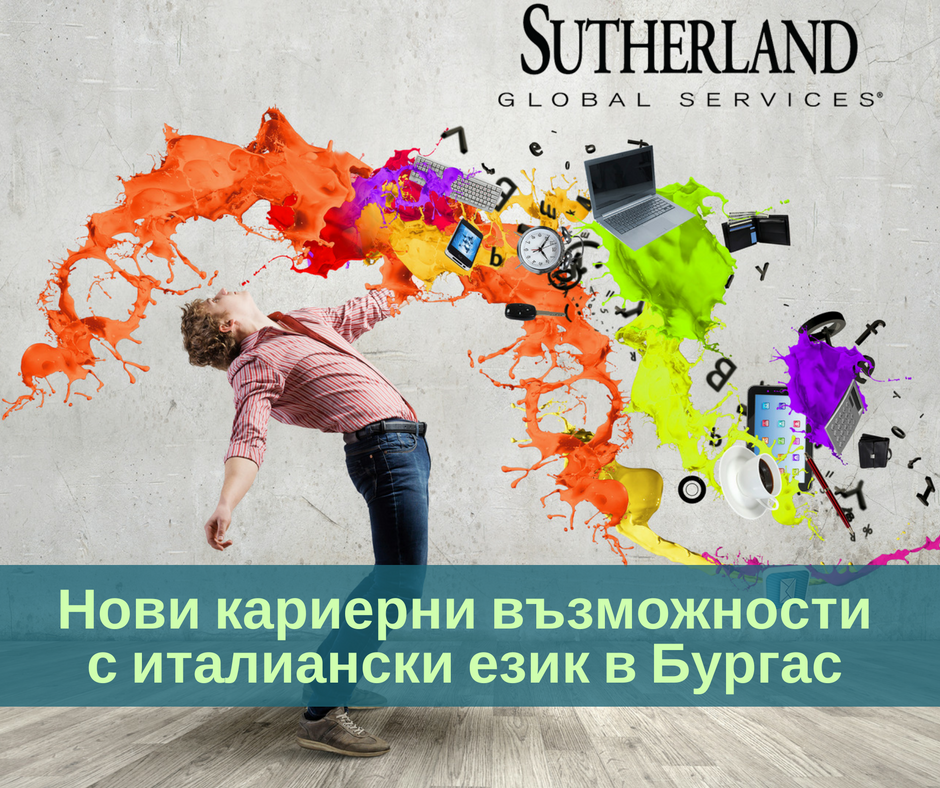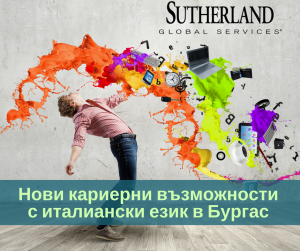 You know Italian? You want a prestigious and highly paid job? Now is the time to apply for Sutherland Global Services. The company opened dozens of new jobs in its office in Burgas for people who know Italian. The selection of candidates has already started and the interest is high.
Sutherland provides its employees not only high wages and excellent working conditions, but also various social benefits. The company offers social security, supplementary health insurance, additional insurance, food vouchers, discounts for the stores in the mall and more.
The company covers the cost of relocation, enabling all future employees who do not live in Burgas, but want to work in the company to move to the city.
Sutherland will continue active selection of candidates with German until the end of November.
For more information, please call 056 590 128 or check the vacancies on the Job Opportunities section of the website.