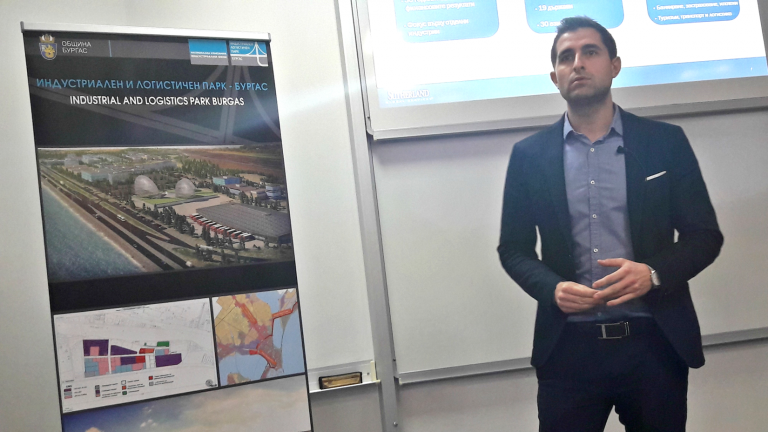 Organized by the "Industrial and logistics park – Burgas" with the support of the Burgas Municipality and the active participation of Sutherland Global Services Bulgaria, the forum "Business and IT. New Opportunities" was held on November 30th in Burgas.
Speakers from leading companies in the IT and BPO industry discussed the most popular technologies and trends in business software and how it can support the operational environment of modern companies.
Sutherland was represented by Alexander Milev, Director of the Sutherland Burgas office, who presented Sutherland Global Services and shared some trends in the outsourcing business in Bulgaria.
The forum brought together leading experts who revealed opportunities for investment and business process management to managers from various companies and investors from the country and the city of Burgas. Among the attendees were also representatives of the local authorities, professional chambers, business organizations and students.