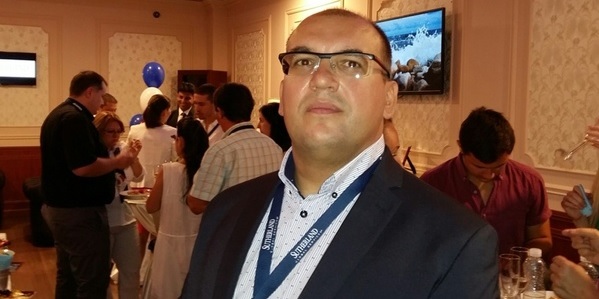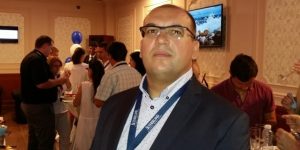 Dimitar Galabov is the Country Head of Sutherland Bulgaria. During thier two years in Burgas, they have given work to more than 250 people in the region and put the IT sector on higher level. Mr. Galabov gladly revealed what has been achieved and what is upcoming.
After two years in Burgas and direct observations on the local labour market, do you think that the young people you hire are well prepared?
Yes, we work with really good professionals. At this stage we are looking for candidates who are fluent in German. I can say that the German High School's graduates are great professionals. Our challenge and main goal is to attract them in our company, so they stay in Burgas and are not forced to look for opportunities elsewhere.
Is there severe competition for the good professionals in Burgas?
At this stage I would say that everything is balanced. We don't want to compete, we strive to build a partnership with the tourism industry through an exchange program. We need less people in summer while the touristic sector has their highest demand then. During the rest of the year is the opposite. Therefore we strive to achieve a partnership.
Will this affiliate program guarantee a full year employment for the young, educated and motivated people in Burgas?
We offer both permanent and seasonal employment. We plan to apply the same pattern of work, but to increase the total number of people who work with us. We are planning to open another 100 jobs in our peak season, which is just after the tourist season.
You are planning such a large extension of your team – does this mean that your business model is successful in Burgas?
Yes, absolutely successful. We are really happy with the decision to open an office here. We believe that the city has a great potential for the development of our business model. Our goal is to bring new clients and to expand our business. We have a reason to believe that it will happen.
But your successful development and your ambitions to bring new clients may attract the attention of competition companies which may appear on the market that you and your colleagues have developed over the last two years?
This is inevitable. We are not scared from competitors. Currently we operate in a highly competitive environment in Sofia. There are over twenty companies on our market in the capital. We think this is a good thing for all of us. Because of this we offer more alternative and flexible solutions for employees, and all this evolve us as employers. So this is not a matter of concern.
Two years in town – did you prove to your partners and competitors that things can happen in Burgas?
Absolutely. I can say that Burgas is the location that brings the most awards for companies like us for a center for customer service across the organization. This year, for six months, the office was in the top three ranking of all sites in the company.
If we say that the Burgas office is a role model, would it be exaggerated?
On the contrary. It would sound absolutely realistic.
What are your goals for the next year?
As I said we are opening new 100 positions in Burgas up to New Year, we are planning to have at least one or two new clients and to double our staff by the end of next year.
Source: burgas-reporter.com