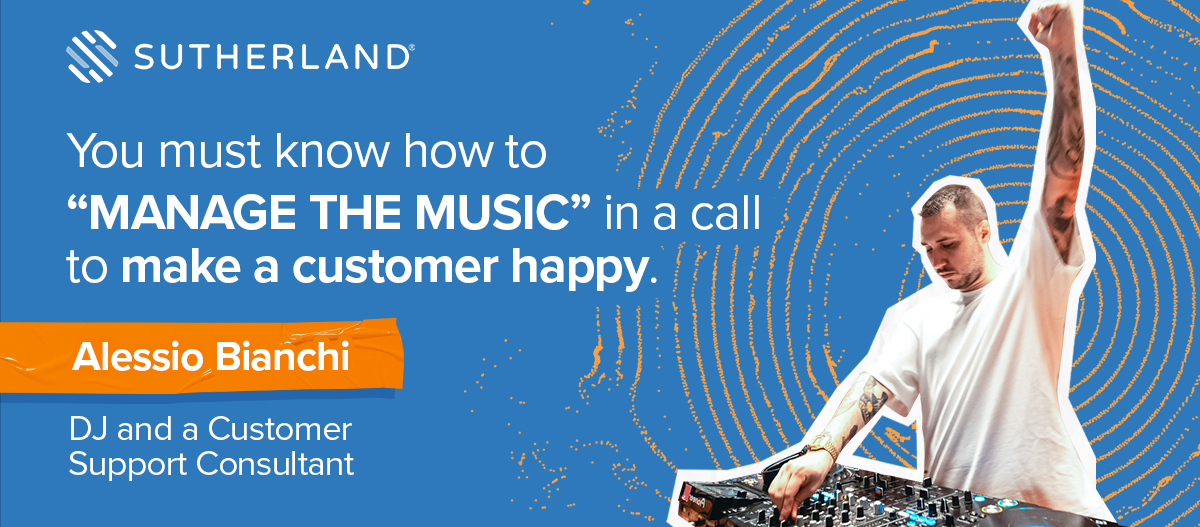 Here you can meet people from all walks of life because to put it simply, we have jobs for everyone. Today we are speaking with Alessio Bianchi, a DJ on the weekends and a Customer Support Consultant during the week. Find out how a DJ with songs entering the top DJ charts combines his passion with a job at Sutherland.
Sutherland: Hi Alessio tell us where your passion for music comes from?
Alessio Bianchi: My passion with music was born thanks to my father and not only, in my family we have many musicians of different genres. I started when I was 8 thanks to my father who, like me, was a DJ and it was important for him to share this passion with me.
My career as a DJ and a producer this year is going great thanks to the parties I do abroad in countries like Romania, Hungary, Colombia, and Italy. But the most memorable party I've played music on was here in Varna, Bulgaria.
S: Share the things you are proud of in your experience as a DJ.
Alessio: I am proud of everything done so far because it means it was done well. I am proud of my musical productions that have entered the charts several times and above all I am proud of myself. Some of my most popular songs that have entered the world rankings are Oriental Love (2nd place on Beatport chart), Glitch (top 10 Beatport Chart) and Your Time (3rd place on Beatport Chart).
S: How did you find out about and why did you join Sutherland?
Alessio: I found out about Sutherland from a great friend of my mother. From that day on, as if by magic, a great love was born between me and the company. I have been working here for 5 years and I am really happy. My position is of a Customer Support Consultant. I can say that since I am in Sutherland, I have been part of two programs and in both I have been very happy and above all myself.
S: Is being a DJ a good combination with your job at Sutherland?
Alessio: Of course, the real DJ is the one who, looking at the people on the dance floor, can understand what kind of music he must play. With our customers is the same thing, if an angry customer calls you, you must know how to "manage the music" in the call to make him happy. I can easily combine work and music because I play during the weekend when I am not working, but of course there are times when ask for a day off.
S: How does your job at Sutherland helped you develop personally and professionally compared to your other profession?
Alessio: In my character. My character is difficult, and it was Sutherland and my colleagues that I work with that helped me become a better version of myself.